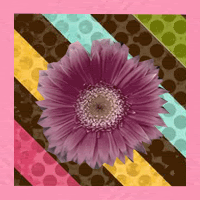 (Thanks Libby!)
Welcome one and all to Randomness Friday! I just love doing these- pure randomness is a great way to end a week.
~*~
So this was my first "full" week of school. Really, it comes full blast next week, but it's nice to get used to it bit by bit.
~*~
I'd like to thank all 97 followers- three more and we have 100! How cool is that? Thank you all so much. You're the reason I blog.
~*~
So the other day I was talking to my mother about my nose. (I know, it sounds so weird)And my toddler sister ending up preaching to me! She's been in the USA for a year and a half now, and she's learned so much English in that short time. I was pretty shocked when she started "preaching" to me!
Me: My nose is crooked! It looks like I hurt it or broke it or something. Did I ever do something when I was little?
Mom: No, and your nose is not crooked.
Lil' Sis: *walks up to me, pointing at me*
Me: *stares down with amused expression*
Lil' Sis: *awed voice* Who make flower, and earth, and tree?
Me: You tell me, Lil' Sis.
Lil' Sis: *awed voice* God... He make you all face. He make nose!
Me: *looks at Mom in shock* My little sister just preached to me!
Mom: *laughs*
So, you can see, God can use anyone to tell you a message. Isn't that awesome?
~*~
So, as for the future of AGoMC posts, I'm thinking of doing more serious ones. Yes, fun posts are... well, fun. But it's good to get some substance in A Girl of Many Colors. I hope to start writing as soon as I get the chance to purchase a word processor (MS word) and get my thoughts more organized. It's a little difficult to get everything in order on the blogger form, though it is helpful.
~*~
"No Matter What" by Kerrie Roberts. This is one A-mazing song, y'all.
~*~
So I've been looking for some good books to read. Christian fiction- any kind. I love all types of clean fiction. Do y'all have any recommendations?
~*~
Have a blessed weekend and I'll "see" you on Monday!
Blessings,