Tuesday, June 11, 2013
Song addiction of the month! :)


Posted by

~Prism~
at 7:06 PM
1 comment:


Saturday, June 8, 2013
I am super, super super pumped to be a part of the cover reveal for Anne Elisabeth Stengl's latest book, Shadowhand! Shadowhand is book 6 in the Tales of Goldstone Wood series. You can see my reviews for books
two
,
three
, and
four
by clicking on the links. I am a huge fan of the books- they are so fantastic and transport you into another world that is absolutely enthralling!
Blurb about the upcoming book:
"She Will Take Your Own Two Hands
To Save Your Ancient, Sorrowing Lands."
By her father's wish, Lady Daylily is betrothed to the Prince of Southlands. Not the prince she loves, handsome and dispossessed Lionheart, but his cousin, the awkward and foolish Prince Foxbrush. Unable to bear the future she sees as her wedding day dawns, Daylily flees into the dangerous Wilderlands, her only desire to vanish from living memory.
But Foxbrush, determined to rescue his betrothed, pursues Daylily into a new world of magic and peril, a world where vicious Faerie beasts hold sway, a world invaded by a lethal fey parasite . . .
A world that is hauntingly familiar.
For the official cover reveal site and for fun things about the upcoming book, go here:
www.shadowhandnovel.blogspot.com
.
Are you ready?
Here it is!
Isn't it absolutely gorgeous? I love her expression and how the background brings attention to her. Her dress is absolutely gorgeous and well-detailed. The bird is also a great touch and adds to the intrigue of the book.
This is just another addition to the absolutely breathtaking covers from the series. Props to whoever drew/designed them. So beautiful!
Here's the book lineup:
I just can't pick my favorite one! They are all so great!
Also, the author is having a giveaway for a Tales of Goldstone mug!
Enter by clicking the link:
a Rafflecopter giveaway
You can get more entries by liking the authors FB page, following on twitter, ect.
I hope you all are able to read the books in these series. They're on my "favorites" shelf at home, so I highly recommend them.
Blessings,
~Prism~
Posted by

~Prism~
at 10:56 AM
No comments:


Saturday, June 1, 2013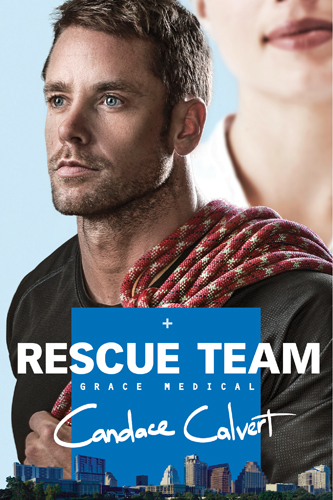 Rescue Team
by Candace Calvert is the second book in the Grace Medical series. Nurse Kate Callison, who we met in the first book, has move to Austin to serve as a temporary ER director at Austin Grace Hospital, filling in for the previous director. Kate is struggling. The previous director seems to have been the angel of the department, and Kate feels as if she is in a losing battle if she tries to compete with the memory of the last director.
Things get worse.
A terrible tragedy takes place in the ER, and Kate soon finds herself drowning professionally and personally. The event has brought much scrutiny to her ability to run the ER, and it has shaken her to the core. Her mysterious past is revealed, and the reader is able to see why this case is so hard for her.
Enter Wes Tanner, the hero. Literally. This search-and-rescue volunteer enters at the same time as the tragedy and soon finds himself intrigued with the ER director, much to her dismay. His life has revolves around rescuing those in need ever since he was a young boy, and he can't help but feel as if Kate Callison is in need of some rescuing. Soon, his respect and desire to help her turns into something more, and Kate finds herself starting to think that maybe she can let her walls down.
However, a startling discovery shakes their already rocky relationship. Wes and Kate both come to question their relationship. Can Kate overcome her past? Will Wes be able to?
The Good:
This book is well-written. I liked how each book in the series has a different hero and heroine. You don't have to read the books in succession and can pick up anywhere. Even though the books can be standalone, the main character of the next book is introduced in the current book. For example, we first met the mysterious Kate Callison in
Trauma Plan
, but we didn't get to fully know her and this built up for suspense in the this book.
Although most romance novels have similar general plotlines, the author brings in a twist with the medical and search-and-rescue occupations. Kate's job in the ER made me feel as if I were in the ER with Kate. Wes's personal experience with search-and-rescue and his different missions was also a great addition and worked to endear the reader to the hero.
The characters are well-written with flaws that they work with throughout the book. The secondary character cast is diverse and add perfectly to the story; I did not feel as if they were in excess or meaningless. The secondary characters helped push and pull the main characters towards each other and God.
I love how this book faced some tough topics and had a well-written romance without turning to the overt or crude. I love medical fiction that makes the reader feel as if they are there without making them feel as if they entered a medical textbook. The author provides a good blend of excitement, romance, and a glimpse into life in the ER.
The Bad: Nothing major. There's a major twist in the story that I can't divulge without spoiling. Somehow I never felt as if there was complete closure on the issue. I realize this book isn't intended to be a mystery book, but the mystery of how the plot-twist initially happened is never figured out.
The Ugly: Nothing! A great, clean read!
All in all, I rate this book four out of five stars!
Specifics:
~Length: 379 pages
~Publisher: Tyndale House Publishers, Inc. (April 19, 2013)
Note: Thanks to the publisher for providing me with this book for reviewing purposes.
Blessings,
~Prism~
Posted by

~Prism~
at 11:25 AM
No comments: