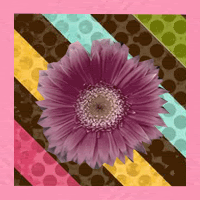 (Thanks Libby!)
Welcome one and all to Randomness Friday! This is my first RF post ever in AUGUST *2010* !!!!
Wahoooooo!
Wait.... why aren't you cheering with me?
Is it perhaps because August is the dreaded end-of-summer-as-far-as-school-goes? *knowing smile*
So, yes, I have already jumped on the wagon and begun my school. It isn't bad, to tell you the truth. This year I'm taking pretty basic classes at home and super duper advanced and accelerated courses at the technology center I go to in the afternoons. Granted, the technology center classes haven't started yet so I haven't begun the
torture
classes yet. But this week was good, very good. I think I'm going to learn a lot.
About cow heads!!!!
P
Please note: This image is NOT mine! :)
No, not that kind of cow head...
Believe it or not, in my history class we have just discussed the explorer Cabeza de Vaca, who discovered and explored southern Texas and parts of New Mexico and Arizona between the years 1528 and 1536.
Sounds ordinary enough, right? But his name translated to Spanish means- guess what?
"Head of Cow" or Cow Head.
Whoa. Interestingly enough, my textbook said nothing of his interesting name. With my previous Espanol clases
I saw it right away.
Can you
imagine
being called Cow Head these days? I would just die!
Bully: Hey, Cow Head.... Moo!
Prism (as Cow Head): That's the name. Don't wear it out. *poses like Elvis but epically fails*
Anyway, that tidbit of history struck me as interesting
Speaking of Spanish, you know where "Dora" from the beloved children's show came from? Explorador(a)!
I know, it's such a shock to mankind. Prism has finally found the meaning of life.
Hold the applause, please.
~*~
Photo editing, button making, background creating- these are all stuff I'm super interested in but haven't found out much about it.
Many of you, my awesome readers, are very much blessed when it comes to knowledge of the computer arts.
Would any of you care to share what programs you use?
please?
~*~
I'd like to tell you about this cool website my family found the other day. It's a great resource for homeschool parents and homeschool students.
(Seriously, I'm talking 'bout PSAT advice- free!)
Go to
thehomeschoolchannel.tv
Seriously.
Do it.
;)
~*~
So. speakin' of free stuffs.....
Ever heard of swagbucks?
You search, you win! It's simple.
Shall I explain? Swagbucks is based around a search engine. The more you search things on that search engine, the higher chance you have of winning "swagbucks" which are like virtual money. You can also vote on daily polls and fill out surveys to get swagbucks.
What do you do with these swagbucks? You get free prizes, but of course. There are things from $5 amazon giftcards (I have personally gotten one) to cool electronics. You get points (swagbucks) then you can "buy" these prizes.
Note: The bigger the prize, the more outrageous the cost in swagbucks.
It's free to sign up and pretty safe, in my opinion. They do ask for some info. about you, so I'd recommend talking to a parent first.
You can join by clicking
here
or on the button:
(clicking on the link takes you straight to the website, clicking on the button takes you through my referral. That would mean I would also benefit from the points you earn. Personally, I don't mind if you don't want to use me as a referral. :) It's up to you!)
~*~
So, my plans for the weekend? I'm glad you asked.
Horses, horses, schoolwork, schoolwork, reviewing books, reading books, and spending time with the family :)
Have a blessed weekend everyone!