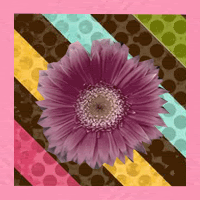 *The Formalities*
Welcome to Randomness Friday! This recently-made official blog carnival was started by me, and it went on for a while before I decided to make it something everyone can do. If you'd like to see what all of the happenings are about go to
this post
.
*The Participants*
The following have posted and are doing/going to do RF:
1.
Isirian
2.
Just a Girl 4 God
3.
Libby
4.
Eruanna

5.
Maggie
6.
Emii
7.
anna :)
Several others have expressed interest in RF. Just remember I can't add you to the list until you've posted! And if I've missed anyone, please let me know!
~*~
Please Welcome to AGoMC...
B.L.
LaSara
Elránia Undómiel
Thank you so much for reading, you awesome people! :)
~*~
*sigh* I had a perfect post planned out, but it didn't work. Connection problems or something. I'll try to show you next week, I hope!
~*~
No horse riding this WHOLE month. I'm sad. Very, very sad.
~*~
Yesterday in Tae Kwon Do we practiced falls and rolls. It was super-fun, and I totally had a blast, but my back and neck are killing me! Has anyone else ever been so sore?
~*~
It's FRIDAY people! Party!!! I am so, so, so, so happy the weekend is coming. After a long week, nothing helps like a break.
~*~
Okay, everyone knows Halloween in Saturday. I'm not going into what I believe about the occasion or anything. What I'd like to ask is... Anyone getting dressed up?
I'm technically too old, so I won't be doing it this year. Something may come up though. I mean, our church usually has this fun fall festival with a walk-through Bible and inflatables and stuff, but construction is going on so we aren't this year. Sadness!
~*~
Sorry this post isn't the longest I've ever done. I'm just so frustrated with technology!
But then, again, it rocks...
God Bless,