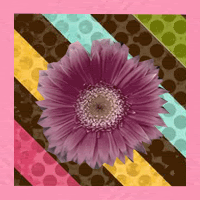 (Thanks Libby!)
Okay, y'all. You never saw a post entitled "Review of Katy's New World". You never saw my review of the Katy Lambright series. *Waves hands around like the penguins in "Madagascar"* You didn't see anything....
Okay?
*sigh* Who am I kidding? You, my friend, saw into the future files of A Girl of Many Colors.
It was blogger's fault, I tell you! It leaked my post before its appointed time!!!!
Okay, okay, it was probably my fault. When I write reviews, I space them out so that AGoMC will have some balance of random posts, video posts, book posts, ect.
What probably happened is that I put the wrong date at the bottom of the post which will again make an appearance on...
*drumroll*
Monday
Now, of course, not all of my posts are prewritten. Take this one, for example. It seems to be that all of my written-in-the-moment posts seem to be the most crazy-random....
Me? Crazy?! Random?!
I know.... It's a shock to humankind.
~*~
Now that you have seen what you were not supposed to until the future, I might as well let you know what's coming up as for book reviews...
~*~
So for the past couple of days I've had this big sinking feeling. Like I'm forgetting something or there's something really sad in my life I'm forgetting. I have no clue, but it's bugging me like anything.
Has anyone else felt like this???
~*~
Anyone have any cool weekend plans?
I cannot believe summer is ending so fast! I mean, this weekend my family is going school shopping- which is our biggest shopping event of the year. Granted, we don't go far out with spending and unnecessary stuff, but it 's still fun!
Annnnnd! :) I get to go horseback riding!
I can't even begin to explain how free it makes me feel. An unexplainable joy- endless as the sky above us.
Way too cool.
But, I try to explain it like this:
Man + Dog = Friendship
Girl + Horse = Bliss
:)
Blessings,