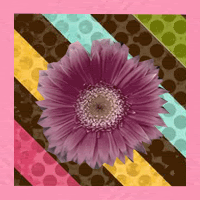 Many thanks to Libby for creating this amazing button!
*The Formalities*
Welcome to Randomness Friday! This recently-made official blog carnival was started by me, and it went on for a while before I decided to make it something everyone can do. If you'd like to see what all of the happenings are about go to
this post
.
*The Participants*
The following have posted and are doing/going to do RF:
1.
Isirian
2.
Just a Girl 4 God
3.
Libby
4.
Eruanna

5.
Maggie
6.
Emii
7.
anna :)
Several others have expressed interest in RF. Just remember I can't add you to the list until you've posted! And if I've missed anyone, please let me know!
~*~
Okay, I have been listening to the two song for three whole days! Almost straight!
What song?
"Heaven" by Jars of Clay- It totally rocks. Sounds electric, and another one of those songs that I could listen to before Tae Kwon Do and break a board on the first try.
"Life's Noise" by Bluetree. This band is more famous for the title track of their album "God of This City". I absolutely LOVE this song. I starts a little slow, but it sounds like one of those severe weather warnings, except its a Bible verse, and it's intentional. And then it switches to this music that really, to me and my dad, sounded Indian-ish, and its one of the main reasons I love it. Then, the middle has this AWESOME guitar part with violins. (I'm a fan of any song that can successfully blend Christian rock with violins.} The ending is so awesome too, and I absolutely love the lyrics, which are based on when Elijah and God, when God speaks in a whisper to him instead through fire/earthquake/wind.
Can you tell I'm really excited about these songs?
~*~
I've noticed that different people pick up different things from songs. Take my family, for example.
I absolutely love different-sounding songs, and what can attract me to them is the strings. I absolutely love guitar solos during songs, violins giving that soaring feeling, or even the piano when it gives a lovely backup. It's how I pick the ones I like.
My dad really picks up on the drums. The beat is everything to him.
My mom? She doesn't listen to music much, but all of the songs she does like have to do with powerful, Christian lyrics.
Artista? My little sister pays attention to the vocals.
And of course, ya'll know that Lil' Sis is too young to really pay attention to music. She's still in love with "Twinkle, Twinkle Little Star" and will sing anything to that tune.
What about you? Have you noticed that about yourself/others?
~*~
Okay, so you may have been wondering about my title. Patience, grasshopper? Really, Prism?
I have no clue what movie its from even if it is from a movie, but I heard it lot at Tae Kwon Do. Jokingly, of course.
But patience can be a hard thing to master. I am incredibly impatient, but I've learned that things happen in God's time.
For example, I'm waiting for a book I ordered. What do I do?
Wait for it, Prism. Duh!
How about write a poem?
Package
by Prism
It's been such, a very long time
Since I ordered that package of mine.
And I'll sing, forever and more
When UPS leaves that thing on my door!
Look! That brown truck zooms up to me,
And my heart just fills up with glee,
Containing myself, I receive the box with a beam
And know, if I don't open it soon, I may burst at the seams!
*giggle*
God Bless,