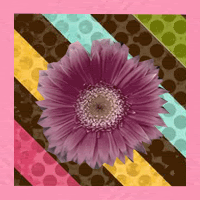 Many thanks to Libby for creating this amazing button!
*The Formalities*
Welcome to Randomness Friday! This recently-made official blog carnival was started by me, and it went on for a while before I decided to make it something everyone can do. If you'd like to see what all of the happenings are about go to
this post
.
*The Participants*
The following have posted and are doing/going to do RF:
1.
Isirian
2.
Just a Girl 4 God
3.
Libby
4.
Eruanna

5.
Maggie
6.
Emii
7.
anna :)
8.
Buttercup
Several others have expressed interest in RF. Just remember I can't add you to the list until you've posted! And if I've missed anyone, please let me know!
~*~
I know several of my new followers were included in the previous post, but I'd like to extend a special welcome to you.
Many welcomes to...
Emma (By the way, if you read this post, Emma, please let me know of a link to put with your name :D)
Olive Tree
Charity Klicka
~*~
Okay, eek. This week has been crazy. This month has been crazy. I think I can go ahead and say this whole year has been something else. Thanksgiving is coming up (already?!) and everyone knows that Christmas just seems to come right after. It's hard to slow down sometimes, isn't it?
I usually find it hard to get a time to sit down, read my Bible, and soak it in.
But, as always, Prism has found some ways to get herself to do it and she'd like to share.
(It feels weird talking about myself in third person...Oh, and I'm hyper, so forgive me)
Okay, let's start off. It may be hard sometimes finding time to sit down, be still, and really spend some quality time with God. He could very well reveal something new to you or convict you of something you need to fix in your life. (He sure has before in mine!)
There's just something about doing your quiet time by yourself. I usually have Bible class in school, we have family devotions, and I go to church and youth. I find my own reading the Bible and praying to be the most refreshing and where I learn the most.
What to do:
Set a specific time to do your quiet time! (Really good if you find yourself often making excuses of no time)

Set a specific place to do your quiet time! (Be sure its quiet, you can get comfy, and you can really delve into the Word)
Set a schedule for your quiet time!
(Ex:
4 min: pray. 3 min: Devotions. 5 min: Bible reading. 2 min: pray.)
Just find a way to write what you want to do down and do it.
Now, what to do?
There's many different ways to tackle the Scripture and really get it into your head so it will impact you.
Some ways to get into God's Word:
1. Journalling
(This may include writing down what you've learned, your thoughts, what you want your descendants to read, what you may want to look at later, notes, ect. I have not done this personally, but I have heard that it does take quite a bit of effort and time)
2. Devotion books
(This is really helpful for me. It specifically directs me to a truth, a passage, ect. It's basically a journal written by someone else. BIG NOTE: Devotions should never replace the Bible. The Bible is the word of God, but devotions are the words and opinions of a human, who can be wrong. Be very sure your devotion is written by a true God-follower.)
3. Read over and over to grasp what must be learned
(Ah, this is the biggie for me. At times, we just need to soak in the Word by itself. You may listen to it or read it yourself, and it may be really hard, but sometimes we need to discipline ourselves to just live on God's Word.)
4. Underline/highlight important verses/words
(If you are planning to keep a Bible for a very long time, you may want to start underlining/highlighting or writing little notes in your Bible. It's very helpful because when you see it, you'll think of the time when you first saw it and why you did. If you don't remember, you'll start thinking. Underlining/highlighting really engages you in the word and makes your Bible your Bible)
5. Imagine yourself there
(I love this one. Either listen to it being read or read it and then close your eyes and imagine. How would you feel if you were there? What do you see/hear/smell? Be brutally honest with yourself and what you would do, and you'll find youself really seeing it in your mind's eye, and you may gain a better understanding)
6. Imagine you are one of the Biblical characters
(Similiar to the previous idea, but you'll really relate to some Biblical characters. What would you do if you were in the person's situation? What would you think? Would you do the same as them? How would you feel? Again, be really honest with yourself, and you'll find yourself learning some truths that the characters in the story will feel)
Now, I recommend doing a variety of the things listed, not just doing one. I mean, imagining all of the time isn't going to help, and some other things won't either. It depends on your personality and the way you can concentrate.
Anyway, I hope my tips help!
~*~
I haven't been reading any books or watching any good movies lately, mainly because
1) School is really insane
2) Sometimes I just need a break
3) I have SEVERAL tests next week. And right before Thanksgiving break! *sob* (That sorta goes with school, huh?)
4) Extracurricular activities are becoming somewhat of a burden
5) I've been getting overwhelmed lately.
6) Found out someone I know has cancer
7) I'm finishing up a big song in piano
Any of you going through any of the above?
~*~
Today we had some college students come to my school and talk to us. It really opened my eyes to the college life, and reminded me of how close it is.
Eek!
~*~
I think this is the first week ever that I don't have to do any written or typed assignments. YAY! But then again, I must study for my numerous tests...
~*~
I have some ideas brewing about new things to do on AGoMC.... More to come soon!
God Bless,