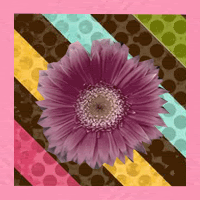 Thank you, Libby!
Okay, I've been trying to keep up with people doing Randomness Friday, and for the past weeks, I haven't seen a post by a person other than me that I know about. So, RF as an official blog carnival is in limbo for now. But hey, if people show interest again I'll be sure to start it up again. Until then, I will still be doing RF.
However, I will not let that damper my holiday spirits! We shall still rejoice that there are only 14 days until Christmas! Christmas break! Christmas services! Christmas trees! Christmas lights! Christmas parties! and CHRIST!
By the way, NEW POLL! Please vote. I really need to know what you think.
You'll find an embarrassing story below, along with a Christmas T-A-G!
~*~
Please welcome to GoMC...*drumroll*
Jo March
Bekah
*cheering* Welcome, welcome, friends!
~*~
I did an embarrassing thing yesterday... (typical for me, huh?)
Anyways, we were learning about taking pulses yesterday, and we had to show the teacher that we knew procedure and what to do with unusual/irregular heartbeats or respirations (breathing pattern and rate). I forgot my pen, so my partner held my place while I went back to our table and got the writing utensil.
I shouldn't have bothered...
Anyway, I was looking at my paper and walked because, you know, I have a typical periphrial vision, and I can navigate through a chaotic classroom of people without tripping over someone's feet (or my own) so I was reading away and walking...
Didn't bump into any people...
Didn't trip over my feet...
Want to try hitting a cabinet door right at head level?
Yes, the cabinet door was just waiting for me to notice it. Maybe it was tired of just being opened and closed...
Maybe it dreamed of being, you know, a pro-boxer or something.
Knockout! Bingo! Sha-bang! Right on target!
It must have been pretty loud, because I got a LOT of people asking if I was okay...
However, I survived (might have lost some precious few brain cells, though *winks*)
~*~
Christmas Tag!
What is your favorite Christmas Carol?
Carol of the Bells (instrumental only) and What Child Is This?
Do you have an artificial tree or do you get a real one?
Artificial, though we might go natural next year. I'm not sure.
Where you live do you get snowy Christmas's?
Sometimes. But I'm really good at snow sculptures (snow chair, three snow penguins, and a snow bunny) I hope it does!
What is your favorite Christmas tradition?
Putting together a Christmas tree!
What is your favorite Holiday? Why?
Christmas. Family, coziness, Jesus, and food! :)
Do you go caroling?
No... I don't sing in public. Well, that's not true. Only in church where my voice just blends in.
What is your favorite Christmas movie?
Not sure...
Do you like listening to Christmas Music?
Yep!
Do you believe in Santa Claus?
As in the rotund elf dude? No. But as a real man that existed many, many years ago who paid the dowry for some girls? Maybe. *grins*
What is your favorite Christmas meal?
Hmmmmm.... American food for sure.
Do you write people Christmas cards?
No. *growls* I really wanted our family to do one this year, but it didn't work out. :(
Are you looking forward to Chrismas?
YES!
Do you have a manger scene?
Yep! Specially made by Artista!
Will you wish anyone Merry Christmas?
Yes! I wish you all a Merry Christmas!
I tag anyone who had school today!
~*~
I've heard so much these past weeks about how much people my age can get into things that are harmful to the body and hurtful to the soul. Especially girls. From bad situations to wrong choices, I think, this week, I've heard it all. Girls crying, asking why, wondering if they'll ever be loved...
It's truly sad, when someone gives up.
I heard an awesome song yesterday, though, and it just perked me up. I believe the band wants to potray what God would say to a girl...
For all of the girls at school:
~*~
I heard this COOL news story today...
What about?
BLT = Bear + Lion + Tiger
(You can just hear the "oh, my!" can't you?)
~*~
School was weird today... Okay, I had FOUR tests today at home (English, Bible Theology, History, and Literature)
Then, when I went to the academy and found out we were having a free day.
Okay, I was pretty happy that I had time to work, so I spend first block working on a bunch of worksheets and doing my best to get it done (by the way, after I post this...well, post, I'm going to fix the neatness factor on that baby...) even though its due Monday, so that I wouldn't have any homework over the weekend so I could study for even more tests...
These other people started playing cards! Laughing and talking- it was like a party! I sorta wished I could join them, but you'll be glad to know I (sorta) stayed focused...
Work, work, work, and then...
I joined them second block *grins*
But before you slam me! The teacher had said it was alright because this week was slow and not many people had homework and all. The people who were playing were (for the most part) non-slackers. Also, I finished my work *smiles pathetically* Is that enough?
It was really weird. Lots of laughs, though. And I won one game of cards...
~*~
God Bless,