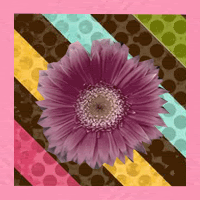 Thank you, Libby!
Please welcome to AGoMC...*drumroll*
Emma Michaels
and
Karis Brown!
So awesome to have you here, girls!
~*~
Okay, so the poll isn't officially closed yet, but I think the people have spoken loud and clear.
Let's interview!
If you'd like to be featured on AGoMC, please comment and send me an e-mail at
girlofmanycolors (at) gmail (dot) com
Guys, gals, young, old, I'd love to feature you once you meet my criteria.
1. God-honoring blog (Clean, uplifting,ect.)
That's it! E-mail me with the subject "INTERVIEW" and I'll be sure to contact you as soon as possible.
I'll do my best to spread the interviews out so that you still get some of my insane-ness.
The questions will be general, and you reserve the right to add something to the interview or not answer a question. I reserve the right to not post what I see unfit to what I want promoted on AGoMC, but I will probably never do that, and if I do, I won't make it seem as if you're saying something you aren't.
Good, clean, uplifting interviews that help people know what you and your blog are all about.
Muy bien, si?
~*~
Ahhh... Valentine's Day. TWO days away! Even if you don't have a special someone in your life, you can still have a blast!
IDEAS:
1. Why not have your friends over, gals, and throw a bash with pink and red EVERYWHERE? Forget the store-bought items... Be creative! Have a valentine-making party!
2. Make treats for your pet! Whether it be a horse, dog, or chinchilla, it can be a special day to spend with your adorable critter.
3.Guys or gals, roses for mom. She'll love it.
4.Perhaps you write. Write a poem. It can be humorous and/or appreciative. No need to get all mushy-gushy!
5. Come up with a totally awesome outfit, girls. Take Valentine's Day and make it yours. You might be a total dressy girl...Go all out with the pink and red! Not so much? Go for an outfit where red, not necessarily pink, is there, but it's not the main character
6. Treat your family to an awesome dinner! Cook it, buy it, whatever you feel like!
7. Bake cookies! You can never go wrong! Unless you burn the house down..of course... Or put too much sugar in the cookies...Oh, the horror!
The list goes on and on... You see what I mean? Valentine's Day doesn't have to be romance!
This is really random, by the way, but I recently heard for the first time Valentine's Day called "Single's Awareness Day". *laughs*
~*~
TOY STORY 3 is coming out this year, this summer, this June! I am so excited, and in 3D too! It will be my first 3D movie! I can't wait for it to come out!
~*~
The winter OLYMPICS start tonight! Gather the family and enjoy the opening ceremonies!
~*~
God Bless,