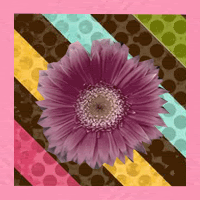 Thank you, Libby!
~*~
Welcome, welcome, one and all,
to my random Friday... we'll have a ball...
Maybe...
If I can ever learn how to make a rhyme sound like a rhyme....
~*~
Dudes and Dude-etts, please welcome to AGoMC this beautiful week....
Shelby!!!!
Alas, Shelby, blogger is not omnipotent, and I am most certainly not omnipotent. Basically I can't find a link for you. If you'd like a link with your name, I'd be more than happy to post one if you can supply it.
~*~
Can you tell I'm in a hyper mood today? Perhaps even seem more jovial than normal?
*laughs* If not, then I assure you, I am...
Wanna know why?
I am terrified.... Mortified... Wanna-stick-my-head-in-the-sand-and-disappear scared!!!
Okay, perhaps that's an over-exaggeration...
I'm a teensy bit nervous about a piano competition I have tomorrow...Oh, and after that? I have to take a music theory test.
Double EEK!
~*~
*slips on geeky glasses*
Did ya like my little joke in the title of this post??? *laughs nasally*
Buzzy, not busy... Like in a bee... You know, bees buzz?
*dead silence, then crickets chirping*
*groan* Alright, ya'll, this is why I am not a comedian.
Really, this week has been a whirlwind of sorts.
I got sick, my family got sick, I had to teach Sunday school last minute, I had a lot of school after spring break, I had numerous quizzes, several tests, several tests coming and who knows how many quizzes, I have to review several books and CDs, and I need to work on two reports over the weekend...
Oh! Then there's my competition tomorrow...
Buzzzzzzzy, ya'll!
~*~
I've been interviewed! The wonderful blogger who tolerated my insanity this week was Buttercup!
Clicky here to see!
~*~
God Bless,