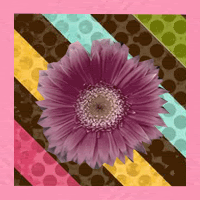 Thank you, Libby!
Please welcome to AGoMC *drumroll*

*sigh*

I am so sorry folks... We did have a new follower this week, but, alas, something is wrong and no follower is showing up...

Whoever you are who joined, you will be featured next week.

~*~

Frozen dog food? That was probably why you clicked on the title of this post if you are a follower.

This past weekend, I went to my local discount store and was browsing the frozen food section for frozen baby corn (In the end, I didn't find it)... Anyways, I looked at all of the isles, including the frozen delights.

Ice cream, frozen yogurt, cheesecake...

Mmmmmmm..... Aren't you getting hungry?

Pies, popsicles, and frozen dog food

I stopped walking, nearly getting run over by the woman behind me.

"Frozen dog food?" I asked, to no one in particular.

Indeed, right next to the Blue Bell Vanilla Creamy Ice...

Frozen Dog Food...

and Ice Cream...

Frozen Dog Food...

and Ice Cream

Does that seem right to you?

~*~

*squeal in excitement* tobyMac's "Tonight" is due to release February 9, 2010...

It's so close, I'm so EXCITED!

~*~

Okay, so I just joined this awesome site (even though I said I'd never join a "social networking" place) called
New Release Tuesday
. It's a place for opinions about music and books. People review, add lyrics, and a bunch of other stuff. Even better... If you sign up and start reviewing and commenting, you get points to buy awesome stuff like buttons, stickers, Tshirts, CDs, books, and movies! How cool is that???
If you're a member or would like to join, sign up and find me on there as
Prism
.
*laughs* What other name would I use?

~*~

Thanks to everyone who commented on my post about changing my profile picture. I have decided not to change it, though my newreleasetuesday account has my button picture as my profile picture...

~*~

I think it would be so cool to have a day or concert where artists sing songs originally performed my other artists. Like, Britt Nicole singing a Francesca Batestelli song.

But then again, an artist's song is unique about them, and that's what makes it special...

~*~

Today was a pretty good Friday, and I'm so glad it's here!

God Bless,