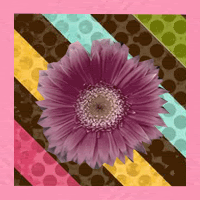 Thank you, Libby!
*NEWS*
It's feels like it's been so long since I last posted, but the reason was because of (of course) the holidays and a big decision I made...
Randomness Friday is no longer a blog carnival. It just didn't catch on, which is totally okay :) I'm still going to do it, though! I love RF!
~*~
Please welcome to GoMC *drumroll*
Glow Fish
and
Emily Shae
Welcome, welcome! Thanks so much for following!
New total: 62!
All of you followers rock!
~*~
New this week?
Well, Prism has found a new love... Adventures in Odyssey!
Yes, the radio adventures produced by Focus on the Family have recaptured my attention! I've found them entertaining, engaging, and uplifting.
I also looked at their website,
whitsend.org
, and found that every day, they let listeners listen to a free episode. They also have a podcast that showcases popular episodes now and then with behind-the-scenes clips.
I highly recommend buying/listening on the radio/listening online the Adventures in Odyssey shows to families. :)
~*~
This week was really weird. It was freezing cold yesterday and is today. Below zero! At least where I live we haven't gotten to -50, but it was still cold.
A lot of the schools in my area canceled, but today? There was school, but it was okay.
We didn't really do much since a LOT of people weren't there:)
~*~
It's weird how I always draw when I'm bored. Doodling, actually. I was "daydreaming" of a scene for my story, and this is what I drew. A new king must address his people and he is encouraged by a best friend. What do you think?
~*~
God Bless,