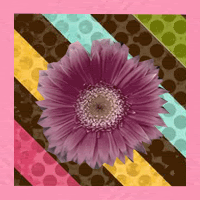 (Thanks Libby!)
I don't usually compare myself to animals, or in this case, bees, but I truly am as busy as a bee. I'm talking no fall break here with tons of test prep and homework a-plently.
But, you want to know the amazing thing?
God is showing himself so powerful and merciful in my life. It's incredible what He has done, and I'll never ever start doubting His power in my life, even if the results I get from tests, scholarship contests, or activity applications are not what I want.Who knows? It might just be what I
need
.
This year has been really amazing so far. I was a total mouse (there's another animal for you) for most of the time last year, but I'm really finding boldness and more friendliness as more time goes on.
Take two days ago. I was supposed to give a ten second speech in our class (because I'm the president. Who'd have guessed that, either?) about why we were having a party that day.
So I stand in front of the class and stare at the people in front of me talking, working on school, or already digging into the eats.
And I yell, "LISTEN UP, PEOPLE!"
Then gasp, "Whoa.... That was loud."
There were a few comments here and there like "You go, girl!", "There's a leader", "Okay...That was...loud. Really loud."
I never expected I'd experience this much growth in a year.
Thanks to God, school, and family, I hope there's a bright future out there for me. And I know I can accomplish my goals with lots of hard work and lots of grace from God.
~*~
The giveaway for Stephanie Morrill's book,
Me, Just Different
, ends this coming Monday, October 25! Be sure to enter for a chance to win this awesome book for teen girls. Click on the icon of the book in the sidebar or
go here!
~*~
Do you ever have trouble finding the right words to say? It can be serious or laughable, but I seriously have trouble saying the right things at the right time.
I don't really struggle with the use of "Um" and "Like" but I just have times when I blank out when it comes to what to say! It can be pretty annoying...
But do you know that when a friend's going through a hard time, you can just be there for them?
Just go sit with them for a while, and if you can't find the words to say to
them
find the words to say to
Him
.
Prayer works, folks.
~*~
Last thing before class is dismissed. I know this has been a more serious RF than usual, but I hope you don't mind...
"Beautiful"- MercyMe
For those of you blessed with an actual Fall Break, enjoy it! Have fun and spend some quality time with God, family, and friends.
Blessings,