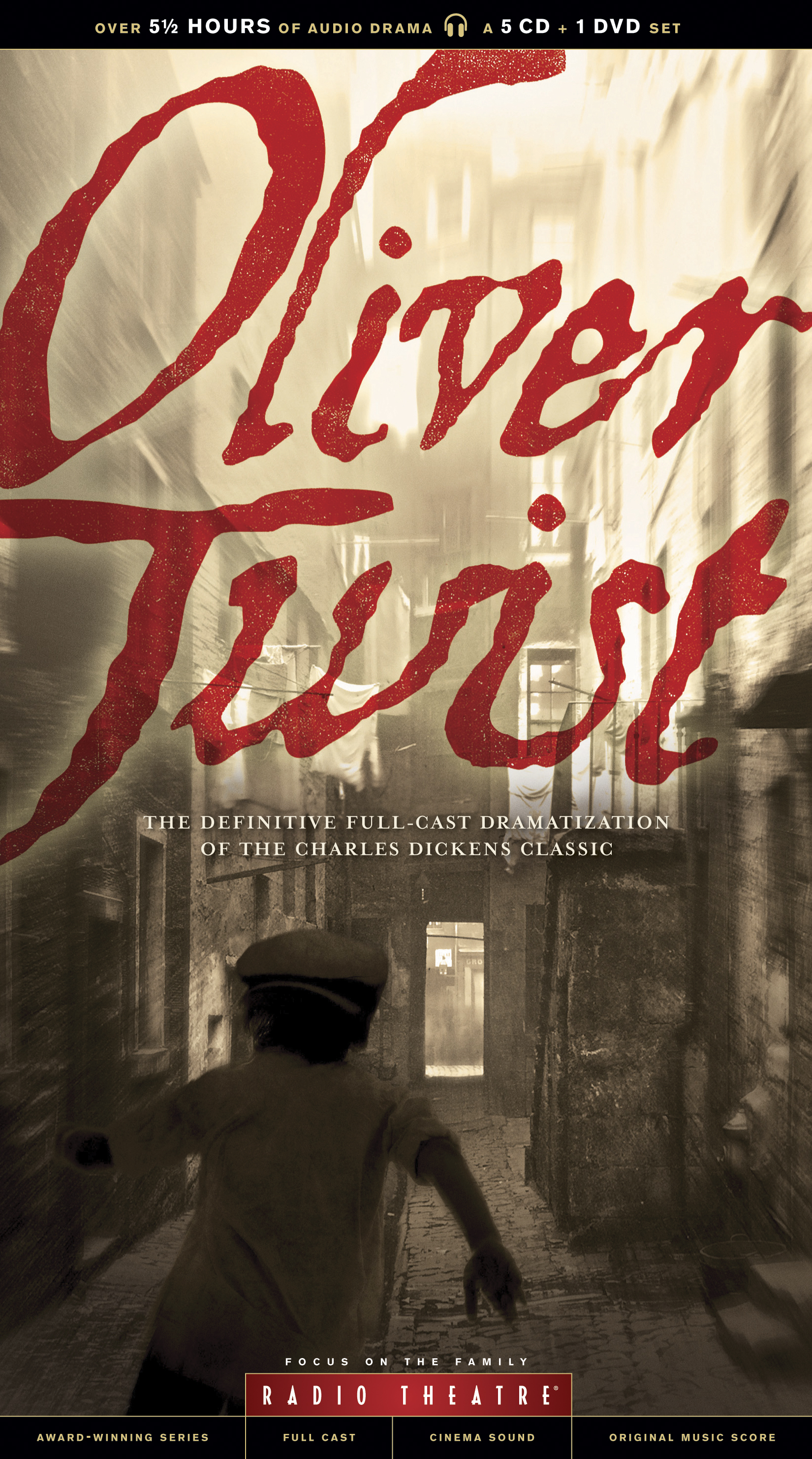 Prism is reviewing classic books now? How can one review Dickens? Okay, okay, no I'm not reviewing
Oliver Twist
the novel, I'm reviewing Focus on the Family's audio adaptation of the book!
I grew up listening to Focus on the Family's famous radio show, Adventures in Odyssey. They have now expanded to create audio dramas of classic books from C.S. Lewis to
Les Miserables
and the list goes on and on. Those familiar with the style of Adventures in Odyssey will find that the adaptation of
Oliver Twists
, while of course different in content, is very similar in the way it is presented. A cast of all-star actors breathe life into the characters, with sounds effects, and a score to accompany. It really is as if you are hearing everything going on. The CDs come in beautiful packaging, and there are five CDs and one DVD. The CDs contain over 5.5 hours in audio drama, and the DVD contains a behind the scenes featurette and a video on modern-day Oliver Twists.
I was absolutely and completely hooked to the story. I had read the novel before, but it never seemed so real. Of course, Dicken's story is fiction, but the way Focus on the Family presented it with the audio drama and story of modern orphans, it really brought everything into perspective. Stories like Oliver's happened every day during Dicken's time, and many of them did not have happy endings. There's still much suffering among children today also, even in America. It truly opened my eyes.
A little disclaimer: Due to the nature of the story of Oliver Twist, the documentary of "modern Olivers", and one mild choice word in the audio dramatization, I would recommend this to ages 13 and up.
Great as a gift, to listen to as a family (with teenagers), ect. Highly recommended. Excellent adaptation!
All in all, I rate this audio dramatization 5/5 stars.
Note: Thanks to Tyndale for providing me with a free copy for reviewing purposes.
Blessings,
~Prism~