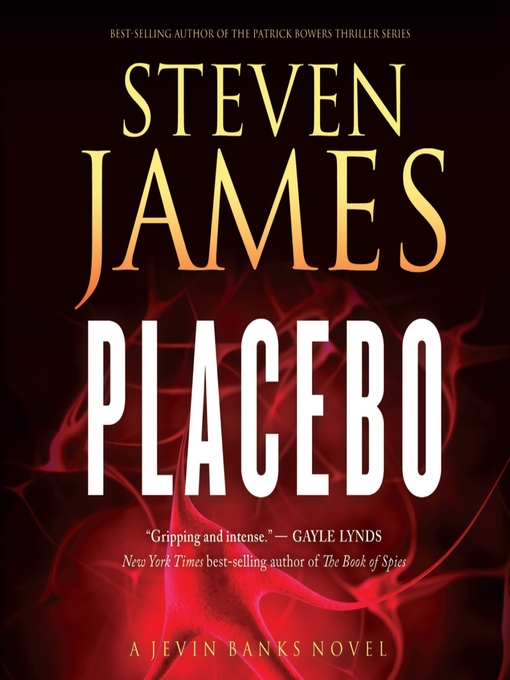 Placebo
is the latest suspense novel by bestselling author Steven James. It is the first in a series about Jevin Banks, a former magician and current expose filmmaker.
Jevin and his assistant Charlene, in their latest investigation for their TV show, are going to a laboratory that is testing the "entanglement" of two people in love and mind-to-mind communication. The two pose as a couple in order to determine whether or not the study is legitimate. Soon, they are caught up in a huge conspiracy that may threaten lives... and it is up to him to stop it. Along with Xavier, a conspiracy theorist, and Fionna, a technology genius and homeschool mom, Jevin attempts to get to the bottom of the research and its potential far-reaching capabilities. Additionally, he grapples with personal tragedy, the loss of his wife and twins and the resulting guilt.
This book definitely pushes a person to think about the nuances of science, medicine, and religion. I love how the characters all have such great depth and the emotions, or lack thereof. One of the most intriguing characters was that of Dr. Riah Colette, who is a self-diagnosed psychopath. I found her character incredibly complex, as she is incapable of experiencing emotion and her motives and characteristics are very unclear and gray. In fact, many of the characters of this book are used to help explore the gray areas of life. One of Jevin's biggest struggles in the book is that of his loss, his guilt, and how God could let that happen to his family. The book handles the matter very delicately in a way both Christians and people who are not Christians will be able to read and understand the author's point of view. Well-written, full of suspense, and a great scientific-related, detailed book.
I wish this book had picked up a bit faster. The plot line did accelerate towards the end, but the beginning was somewhat hard to get engaged in.
All in all, I rate this book four out of five stars.
Book Info:
Publisher: Revell (November 1, 2012)
Pages: 409 (Paperback)
Note: Thanks to the publisher for providing me with a free copy of this book for reviewing purposes.
Available November 2012 at your favorite bookseller from Revell, a division of Baker Publishing Group
Blessings,
~Prism~