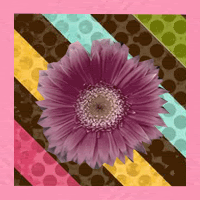 Welcome to RANDOMNESS FRIDAY!!!! *cheesy grin*
This week has been one of the most significant in my little insignificant life.
(ahem)
OMIGOSH THIS WEEK WAS INCREDIBLE! AWESOME! SUPERCALIFRAGILISTICEXPIALIDOCIOUS!
..can you tell I'm excited?...Did the supercalifragilisticexpialidocious give it away?
Dude, I just spelled that word... twice!
~*~
I am leaving for the incredible trip to Disney World NEXT WEEK. It's been fun, shopping for summer clothes, snacks, and other stuff. My time will be short, but I know I will have a B-L-A-S-T. I'll be sure to tell y'all all about it when I come back.
~*~
I also have many more book reviews on the way. Several publishers have graciously allowed me to review books for them ( and by graciously, I really mean it. My name should be A Girl of Many Inquiries, because I feel so bad when I get confused and have to ask someone to clarify something... these people are heroes, just for tolerating me), so I'm super excited about that prospect. Thank you all so much for your comments on my reviews; not only are they encouraging, but they help with what I want to fix or add in the future!
~*~
I also got to ride a horse for about an hour Saturday. It was incredible, but I was pretty sore and exhausted afterwards. Still, it was great. I think I'm going to ride in the local 4th of July parade again, if all goes well.
~*~
The biggest news of all?
God turned a disappointment into something beautiful! I was trying to apply to volunteer at some local hospitals and health clinics, but I got turned down because of the lack of spaces in the program. I had just learned about volunteering at a hospital, so I had no clue about deadlines and such. I was pretty bummed...
Then...
I got a J-O-B! Granted, its only for 30min., one day a week, for five weeks, but I have been blessed with a job that deals with teaching children Tae Kwon Do. All of my years of hard work at martial arts is finally going to pay off, in more ways than just monetary. My experiences from Tae Kwon Do and teaching Sunday school to children at my church has set me up for the perfect summer job. I've always loved responsibility, and this job gives me that.
Thank you so much, God!
~*~
God has been so good to me, and I know for sure I don't deserve the tiniest bit of grace. It's been an incredible week for me.
What about you? Praises? Prayer requests?
Needtobreathe "Something Beautiful"
God Bless,